The tallest building in the world is created - Jeddah Tower is to measure 1000 meters high
The tallest building in the world is created - Jeddah Tower is to measure 1000 meters high
Jeddah Tower (Jeddah, Saudi Arabia) is to measure 1,000 meters, thereby surpassing the highest building in the world, the current record holder Burj Khalifa, which is 829.8 meters high. The project is implemented by Kingdom Holding Company, which is owned by Prince Al-Waleed bin Talal, last week the Saudi government announced that the contract was signed, thanks to which developers have a green light to implement the project.
Jeddah Tower will be part of a larger complex covering 5 square kilometers of space, which will include numerous hotels, shopping centers and other commercial and tourist buildings.
The cost of building a skyscraper will amount to about 1.2 billion dollars, and the total cost of investment in the coastal district can reach up to 20 billion dollars. The project will be completed in 2020. At present, 26 out of 167 planned floors have been built.
The building, formerly known as Kingdom Tower, was renamed to promote the city of Jeddah, the largest port on the Red Sea. In addition to the change of name, the final height also changed, because the building was originally intended to measure 1,600 meters, however, after the opinion of geologists, it was not allowed to build such a high object in this area.
The designer of the building is the office of Adrian Smith + Gordon Gill Architecture, reminding the designer of Burj Chalify was also Adrian Smith, but then in cooperation with another office - Skidmore, Owings and Merrill from Chicago.
According to the project, the tower is supposed to include, among others located on seven floors, a hotel with 200 rooms, seven floors of office space, 121 apartments and also located at an altitude of 660 meters (floor 157), the world's highest observatory.
54 single elevators with a speed of up to 10 meters per second, 5 two-story lifts and 12 mobile stairs will be delivered to the guests.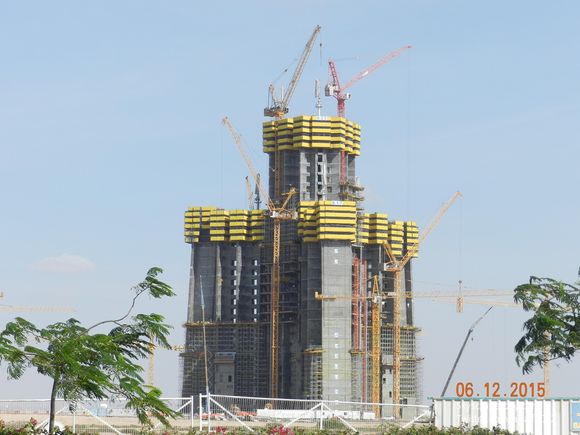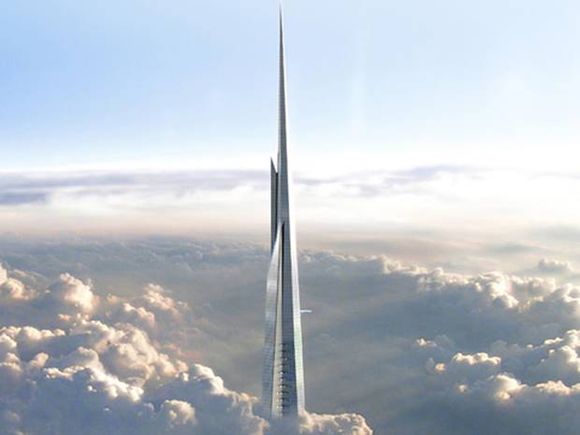 fot: http://twitter.com/alsaif2012 fot. East News Independent UK