Pole again the fastest in the Empire State Building stairs
Pole again the fastest in the Empire State Building stairs
Piotr Łobodziński won the famous run of the stairs to the top of the Empire State Building for the second time. Overcoming 1576 degrees of a skyscraper took him 10 minutes and 5 seconds. This is the second best result in the 42-year history of this competition, as well as the record result of the Pole, because it is better by 26 seconds than the one from two years ago.
At the finish line measuring 449 meters,
Empire State Building
, the Pole came over a minute ahead of his rivals, the other was Wai Ching Soh from Malaysia with time 11:14 and the third Italian Fabio Ruga with time 11:18.
The current record in Empire State Building Run Up belongs to the Australian Paul Cracke and is 9 minutes and 33 seconds, it was established in 2003.
Piotr Łobodziński in 2018 for the second time in his career became a world champion in the stairs. The competition in Taiwan consisted of two stages: in the first the starters had to overcome 824 steps (35 floors) and in the second, held 90 minutes later, they had to overcome 2046 degrees (91 floors). The Pole won in both, scoring the maximum number of points. Łobodziński is also a five-time winner of the World Cup and a four-time Polish champion in running the stairs.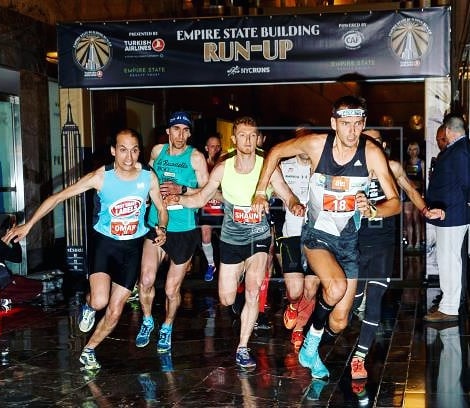 Zdj. https://www.facebook.com/towerrunner/