The highest wooden pagoda in the world burned down
The highest wooden pagoda in the world burned down
The fire completely destroyed the 16-storey wooden tower and the Buddhist prayer room. The tragedy occurred in the city of Mianzhu, in the Sichuan province of central-western China. Despite the quick reaction of the fire brigade, it was not possible to save from the destruction of the structure.

The Mansion Lingguan was built during the Ming Dynasty (1368-1644). It was destroyed during an earthquake of magnitude 8 on the Richter scale, which shook Sichuan in 2008.

After the destruction in the fire, the restoration of the complex began, the wooden tower was still under construction, yesterday's fire neutralized all the restaurant work.

The fire probably began around 12:40 in the Main Hall of the Nine Dragon Convent and quickly spread to a wooden structure. The Main Hall and Arhana Hall were also destroyed. Fortunately, no one was injured in the fire, the Chinese authorities informed.

The cause of the fire has not yet been confirmed and an investigation is underway in this case.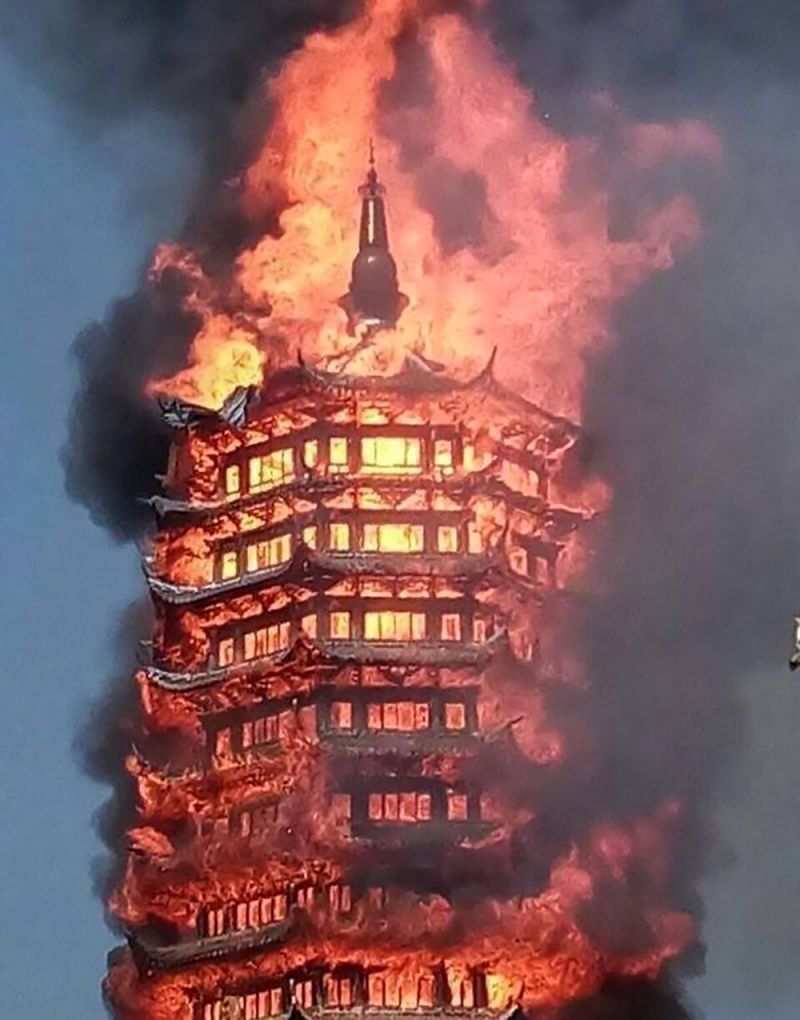 Construction before the fire: