Nantes Cathedral Fire
This morning, around 7:44 a.m., a fire broke out at the famous St. Peter and Paul Cathedral in Nantes in western France. Black smoke is coming out from inside the cathedral, now the fire brigade is still in action.
60 firefighters were sent to the site, fighting to save this monument. The cause of the fire is not yet known. As the fire brigade in the department of the Loire of the Atlantic in western France has passed on, this is a "serious fire".
Nantes Cathedral is a Roman Catholic church in the Gothic flamboyant style, located in western France. Construction of the cathedral began in 1434 and lasted until 1891.
The church was closed during the French Revolution (1789-1799), reopened in 1802 and restored to Catholics.
The building had already struggled with fire, on January 28, 1972 the fire digested the roof of the temple and destroyed a large part of the temple interior. At that time, the fire took over as a result of the roofing work. Only after more than 13 years of reconstruction works the cathedral was reopened, on May 1985.
The emergency services do not speak out about the cause of today's fire, as the fire has not yet been contained.
#Nantes cathedral is burning down in france.

Here we go again... #france pic.twitter.com/PM9u5bJ5ds

— TruthRaider ₿ (@TruthRaiderHQ) July 18, 2020
Un incendie ravage la cathédrale de #Nantes depuis ce matin.
Une horreur...
Bravo aux pompiers luttant âprement pour limiter les dégâts !
Comme pour #NotreDame, interdiction absolue de s'interroger sur l'origine de l'incendie sous peine de complotisme.
C'est encore un accident. pic.twitter.com/VkdVxMngZb

— Jean MESSIHA (@JeanMessiha) July 18, 2020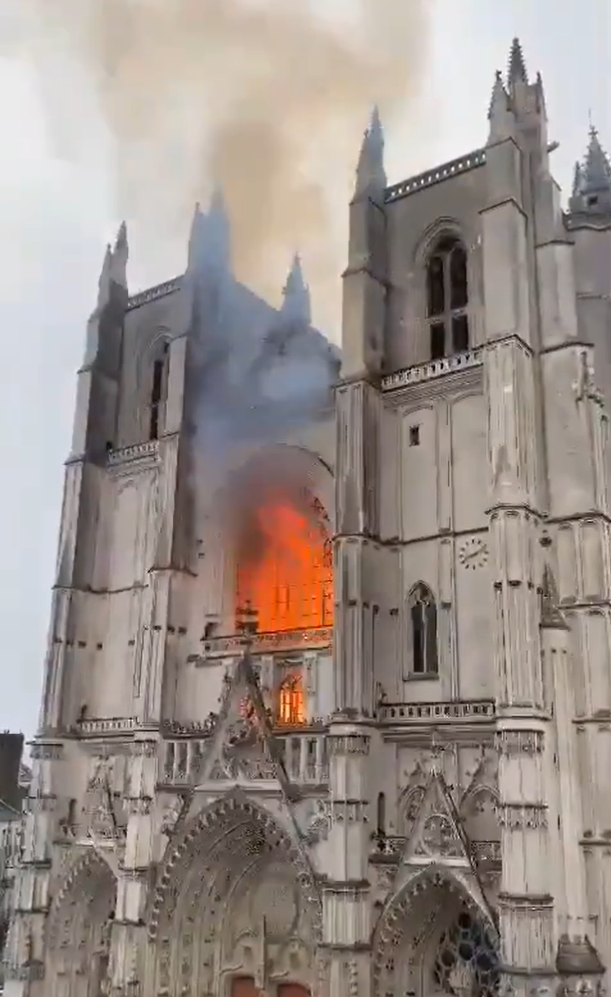 zdj. twitter.com/TruthRaiderHQ