China prohibits the building of large and "strange" buildings
China prohibits the building of large and "strange" buildings
A week ago, the Chinese government issued guidelines on urban planning in China, guidelines to limit the creation of buildings with "strange" and irregular shapes, and those very high.
Even in 1978, urban areas were inhabited by only 18% of the Chinese population, however, last year's research showed that nearly 50% of the population lives in cities. Such a situation brings with it a lot of problems, above all growing environmental pollution, increasing traffic jams in cities, increased crime or more frequent overloading of electricity distribution networks.
In order to combat these problems, a document was created, which calls for the municipal authorities to increase the supervision over the emerging urban development.
Buildings that are not economical, functional or aesthetic will be banned.
On the other hand, prefabricated constructions and those that consume less energy resources or generate less waste will be promoted. Politicians' guidelines force architects to create projects that are nicer, more subdued and more often referring to the culture of the country.
It is predicted that in the next 10 years, as many as 30% of newly constructed buildings will be made of prefabricated elements.
Low-build guidelines may be surprising given that as many as 6 of the 10 highest buildings in the world are in China.
According to Wang Kai, vice president of the Chinese Academy of Urban Planning and Design, the changes will mainly affect public projects, for private and commercial projects "there is still room for innovation".
In the photo Gate of the Orient, referred to as "Long Pants".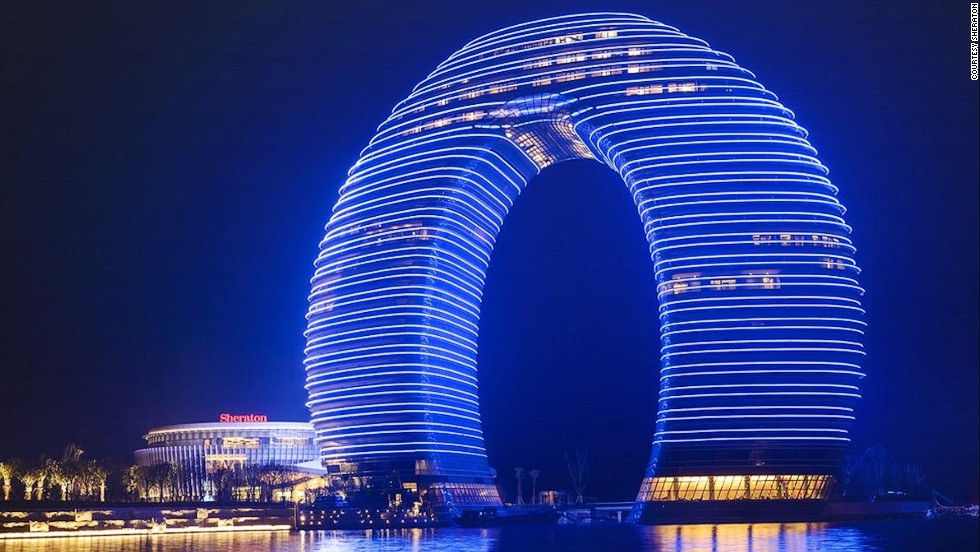 zdj. superrandomworld.wordpress.com zdj. cnn.com